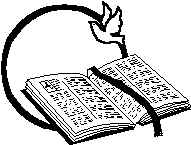 Five Truths Every Christian Needs to Know
©right Wulf Berg 2010

Truth #1

Assurance of Salvation

I will share with you my perception of five different truths that every Christian should know. The dictionary defines truth as a spiritual reality. What does it mean?

Let us look in 1 John where we find information on Assurance of Salvation.

"This is how God showed His love among us: He sent His one and only Son into the world that we may live through Him. This is love: not that we loved God, but that He loved us and sent His Son as an atoning sacrifice for our sins." (1 John 4:9-10)

"Dear friends, since God so loved us, we also ought to love one another." (1 John 4:11)

"Anyone who believes in the Son of God has this testimony in his heart. ... And this is the testimony:

God has given us eternal life, and this life is in His Son. He who has the Son has life..." (1 John 5:10-12)

What a powerful message! All we have to do is accept God's love and believe in Jesus Christ by following his command to love one another.

"Do not love the world ... boasting of what he has and does - comes not from the Father but from the world. The world and its desires pass away, but the man (or woman) who does the will of God lives forever." (1 John 2:16) Boasting does not foster love. Instead, let us thank God for having given grace to us, His Children.

Question: Do you have a testimony?

Truth #2

Assurance of Answered Prayer

Let us look at John 16 and see what it says on Assurance of Answered Prayer.

In verses 23-24 Jesus says: "...I tell you the truth, my Father will give you whatever you ask in my name. ... Ask and you will receive, and your joy will be complete." Amen.

"The Father himself loves you because you have loved me and have believed that I came from God." (Verse 27)

Our previous reading Assurance of Salvation affirmed that anyone who believes in the Son of God has the testimony that God has given him eternal life. Those who accept God's love and believe in Jesus Christ, by following His command to love one another, are given eternal life. Once we have fulfilled the requirement and become a Child of God, we can turn to the Father. If we ask, we will receive. I want to caution everyone when asking our Father to make sure that what we are asking for is in His and our best interest. "God, Your will be done."

Remember, God's plan comes from His love for His children. For this reason my most important request is for strength to serve the Lord. God loves me and knows what I need, just as a father knows that children need clothes and food.


Dear Father God:
Please give me the attentiveness to follow Your will and equip me with the tools to do it. Amen!

Question:

Do you keep a Godly checkbook register and do you know your balances? Can you repay Him?

NO - I am in debt to God so much that I will never be able to repay Him.

Truth #3

Assurance of Victory

Let us review 1 Corinthians 10 on Assurance of Victory. Corinth was a wicked city. It was difficult for Christians not to behave like their neighbors. This sounds so familiar, it might be happening today. In his letter, Paul gives some practical advice and comforting assurance.

"We should not test the Lord." (Verse 9) Do not make a deal with God. God, I will do such and such if You will do this and that for me. God's plan does not depend on our skills to negotiate. His grace will provide what we need and plenty of it. I thank God for His wonderful Grace.

"Do not grumble" (Verse 10) We are God's children. Our Father loves us. He loves us so much that He sent His Son for our salvation. I thank God for His Love. Do not grumble that you did not receive enough. How ungrateful is it for children to complain on Christmas Day that they did not receive everything. Having a Christmas Day to celebrate the birth of God's Son, our Lord Jesus Christ, is the biggest gift that we can receive.

We now come to verse 13, the most important part of our reading. "God is faithful, He will not let us be tempted beyond what we can bear." I thank God for this assurance. God is in control and will always rescue us. "When we are tempted, He will also provide a way out so that we can stand up under it." So don't grumble with the Lord. He has a plan for you and me. It is His plan to make us stronger that we can serve Him better and bring greater love to others.

"The Lord is my shepherd, I shall not be in want". (Ps 23:1) It means that I shall not be in need. What a wonderful reading this has been. I thank God for His Word.

I thank God for His wisdom and His mercy to equip us with the tools we need to serve Him. Amen!

Question: When checking in a hotel room do you review the fire escape procedure before doing anything else?

Truth #4

Assurance of Forgiveness

"Grace, Mercy and Peace from God the Father
and from Jesus Christ, the Father's Son,
will be with us in Truth and Love."
(2 John 1:3)

This is an overwhelming greeting; a lot better than "Hi" or "Hello".

John, the disciple whom Jesus loved, felt very strongly to "believe that Jesus is the Christ, the Son of God, and that by believing you may have life in His name." (John 20:31) Let us explore a few passages from 1 John, his first letter to the early Christians, about Assurance of Forgiveness.

If we walk with God, "...we have fellowship with one another and the blood of Jesus, His Son, purifies us from all sin." (1:7)

Remember that the Lord commanded us to love one another. It sounds so easy, but I must remind myself daily to get back on the right track in words and deeds. My eyes catch 1 John 2:15-17 where it commands us: "Do not Love the World - ...the cravings of sinful man, the lust of his eyes and the boasting of what he has and does, comes not from the Father but from the world. The world and its desires pass away, but the man who does the will of God lives forever." Amen!

If we walk with God,
the blood of Jesus purifies us from all sins.


Now let us look at verse 1:9 where it says: "If we confess our sins, He is faithful and just and will forgive us our sins and purify us from all unrighteousness." What a great assurance this is!

Question: What is sin to me, to you?

Satan can make the world look so good and tempting. The world comes in many forms.

Dear GOD, forgive me for being weak and strengthen my walk with You. Amen.

Truth #5

Assurance of Guidance

Take a moment and read Proverbs 3. This passage is your Assurance of Guidance from God our Father.

"Trust in the Lord with all your heart and lean not on your own understanding; in all your ways acknowledge Him, and He will make your paths straight." (Verse 5-6) Amen!

Question: What habits do you want to break?

A - asking questions: Our knowledge directs us toward fear. We realize very soon that with all our wisdom we still do not have the ultimate answer. Now we are afraid and become depressed. Trust is positive and brings joy!

E - emphasizing words: Have you heard of splitting words? As we command more knowledge, we become more selective in choosing our words. Listen to a wise man, he never has a yes or no. He asks a question which he follows with a new question. Do you and I love one another as Jesus has commanded us? My answer is NO. It appears that I can never fulfill this simple directive. I can only pray and strive toward this goal.

I - in our own words: Say what you believe! Be not afraid to acknowledge God! Do not beat around the bush! I started my weekly mailings to share with you how the Holy Spirit interprets to me the Word of God. In my own words I tell you what I believe. Remember that God speaks to us through His Word.

O - other passages on the same theme: "Commit your way to the Lord; Trust in Him and He will do this: He will make your righteousness shine like the dawn, the justice of your cause like a noonday sun." (Psalm 37:5-6) Trust in the Lord and He will make things right for you. He will look out for your best interest. God is on your side and protects you at all times. He is our Father who will guard His children.

U - usage: What you learn in your own spiritual pilgrimage - Use It. Build credibility by - Do As You Say.

God lets me live a life of which I can be proud, not ashamed. I have not always done this in the past. I thank God for forgiving. He has paid for my past and I do not have to dwell on it, be dissatisfied or be depressed. His message is positive.

He has given us:

Assurance of Salvation.

Assurance of Answered Prayer
Assurance of Victory

Assurance of Forgiveness

Assurance of Guidance
Thank You God for sending Your Son, Jesus Christ,
to this earth to clean us with His Blood.
Thank You for all Your mercy.
Let me spread The Good News to others that are troubled. I need Your help and guidance.
Amen!
God Bless You my friends Wulf

Scriptures were taken from the Holy Bible, New International Version® Copyright©
---
For additional writings please return to
---
This page is linked to US 50 Coast to Coast Travel Site.