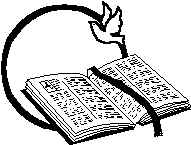 My Pilgrimage with God
©right Wulf Berg 2010

Each week I share a spiritual message with Christian believers.
I believe that God chose me beforehand without any of my doing. God prepared my life and guided me along without my knowledge or doing. By His grace, God gave me wisdom to trust in my salvation that comes to me through His Son Jesus who died for my sins. By virtue of believing and receiving Jesus Christ as my Lord and Savior, I have become a child of God. This allows me to call God "Abba, Father."
As I meditate and converse with God, the Holy Spirit leads me to a subject where I need understanding and comfort. I share with you this message hoping that it will bring you the same understanding, comfort and peace. Please feel free to comment and share your faith.
I have published my previous spiritual messages on may different subjects in a book titled "My Pilgrimage with God." The book is available free of charge. For more information and ordering instructions, go to:
I invite you to join our circle of Christian believers and share your faith. Send me an E-mail message to wulfberg@att.net requesting that your name be added to the mailing list. I send all messages as blind copy to protect your privacy.
Index to my spiritual writings:
Five Truths Every Christian Needs to Know
****** Be Christ-Like *******
---
---
Published by W. Berg Press
For more information, write to wulfberg@att.net
Copyright 2001 by Wulf Berg
Without limiting the rights under copyright reserved above, no part of this publication may be reproduced, stored in or introduced into a retrieval system, or transmitted, in any form or by any means (electronic, mechanical, photocopying, recording or otherwise), without the prior, written permission of both the copyright owner, and publisher of this book.
"Scripture taken from the HOLY BIBLE: NEW INTERNATIONAL VERSION®. NIV®. Copyright © 1973, 1978, 1984 by International Bible Society. Used by permission of Zondervan."
"The 'NIV' and 'NEW INTERNATIONAL VERSION' trademarks are registered in the United States Patent and Trademark Office by the International Bible Society."
All photographs are by Wulf Berg.
All drawings are Copyright by the artists.
---
German, French. Spanish, Italian
Translation through AltaVista
---
This page is hosted by the US 50 Coast to Coast Travel Site.