!== Copyright 2000-2002 W. Berg Press. 04/02/2002 ==> <!== The following HTML tags are the header and title tags. ==> <!==These tags allows you to specify a title for this page. ==>

Wulf Berg
All information is Copyright(c) protected

US50 COAST to COAST. Tour across America and see the USA on US 50, also known as Highway 50 or Route 50. 'US 50 Coast to Coast' documents a journey from the Atlantic to the Pacific.
Please sign-in and let us know who you are and which city/country is your home. We will not use this information to mail advertisements.

This web site will lead you to many interesting places. Please bookmark at this time ROUTE50.com. This allows you to return and continue your journey without delays. O.K.
German, French. Spanish, Italian
Translation through AltaVista

Let us now travel along Route 50 also known as Highway 50.
Enjoy the journey.
---
---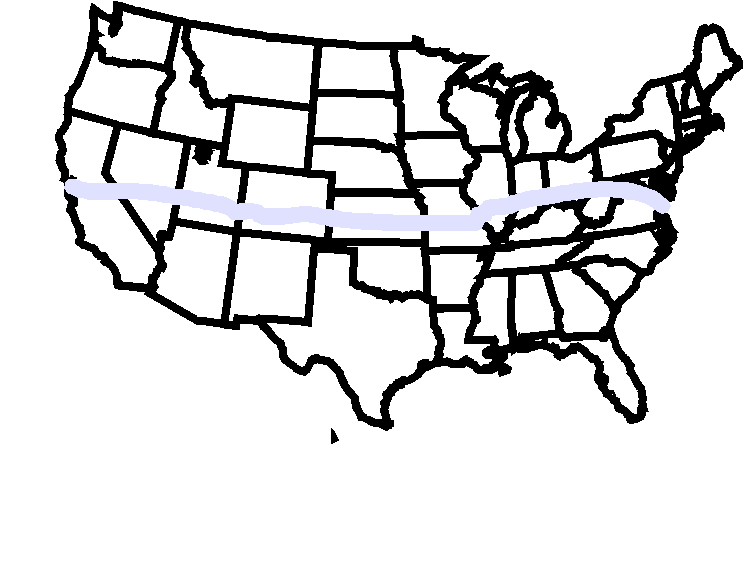 The Battle of the Signs!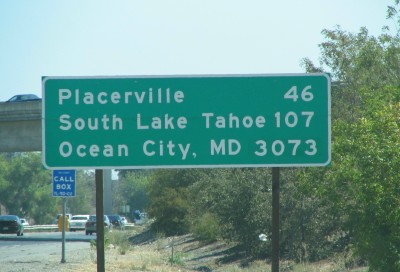 This new Ocean City, Maryland mileage sign is located at the Business 80/I-80/US 50 separation in West Sacramento. The old sign had been stolen in 2002 by some fraternity club.
(The picture was provided by Ray )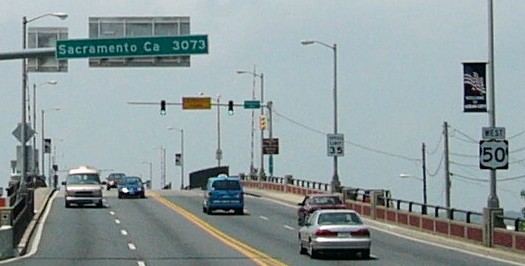 Picture submitted by Edward Loeb from Ocean City
(Have you noticed the difference in mileage when traveling from East to West versus West to East?
Read
The Sign Battle Saga
---
---
Hello....My Name is Wulf Berg and I live in Suffolk, VA.
Postal Address: Wulf Berg, 1620 Adams Dr. West, Suffolk, VA 23436
I am a Travel Litterateur and enjoy Travel.
This Web site is dedicated to the promotion of Route 50, also known as US 50 or Highway 50. Frequent changes should make it beneficial to visit 'www.Route50.com' once a week. Recommend you add this site to your preferred list. Occasional announcements or promotions serve to underwrite some of my expenses. If you like to post a message, please send e-mail to wulfberg@att.net
---
Occasionally, this site posts special opportunities that become available for a limited time.
Post Your Special Announcement here.
If you like more information, send me an e-mail.

A Perfect Gift For Any Occasion!



Click on the map to order a copy of
***US 50 COAST to COAST***
---
We all struggle with high gas prices.
This is pretty nifty. Just enter your zip code in the site below, and it tells you which gas stations have the cheapest prices on gasoline in your zip code area. It's updated every evening.
Be a good neighbor and pass this along!
---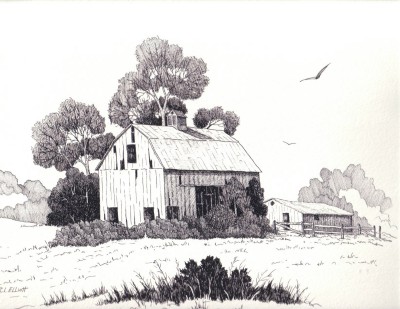 Old Barn on Route 50 between Fairfax and Middletown, Virginia
Richard Elliott, 29 Sep 1985
---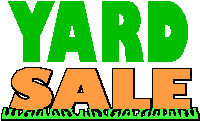 Eighteenth ANNUAL "GREAT U.S. 50 YARD SALE"
"THE NATION'S YARD SALE"
MAY 19-21, 2017

---
---
---
---
From Coast to Coast
Come along on a journey
from the Atlantic to the Pacific
on Route US 50
---
---
Indexed by the FreeFind search engine
---
---
FOR two years we planed and prepared for a trip on US Route 50 from Ocean City, Maryland to San Francisco, California. We believe that Route 50 crosses some of the most beautiful parts of America. On May the First we watched the sun rise above the Atlantic Ocean and departed on our journey to the Pacific Ocean where we observed the sun set twenty days later. Our trip was memorable and inspirational.
As we crossed the country, we met and talked with people from different backgrounds and affiliations. Everybody was proud of his or her heritage and place of residency.
The Eastern Shore of MARYLAND is a jewel for vacationers. The area is located between the Chesapeake Bay and the Atlantic Ocean. US 50 begins in Ocean City and that is where our journey starts. We will travel from the Atlantic to the Pacific.
WASHINGTON, DC, is also known as the District of Columbia. US 50 travels through the center of our Capital. For someone who wants to tour this beautiful city, follow the US 50 sign and you will see all the famous monuments.
VIRGINIA IS FOR LOVERS. Our trip will take us through Northern Virginia and the northern tip of the Shenandoah Valley. It is a regent of great contrasts. Modern civilization and historic battlefields are in close proximity.
WEST VIRGINIA is a state that caters to tourism. You will find beautiful and well-maintained state parks for your enjoyment. Many nature trails allow you explore the beauty of this state. Relax and forget the hectic life in the city. We did; we were so impressed that we stayed an extra day.
Southeastern OHIO has beautiful rolling hills. The mighty Ohio River has left its marks everywhere. Early settlers crossed the river and later farmed the interior land. A scenic drive from Belpre takes us past the states first capital city called Tecumseh, later renamed to Chillicothe. Finally, we reach the Queen City Cincinnati.
INDIANA is a small state with a big heart. Railroad tracks have joint us beside the road. These tracks will stay with us almost till California. We can see old telephone poles that are 14 feet high and spaced 50 feet apart. we admire the work of stone artisans that create building blocks from white sand stones. A visit to the George Rogers Clark National Historic Park transforms us back to the year of 1779.
Southern ILLINOIS from the Wabash River on the Indiana boarder to the Mississippi River in East St. Louis is sparsely settled. Farming is the main industry in this part of the state. Carlyle Lake was created to control frequent flooding along the Kaskaskia River. This 26,000 acre lake lets you enjoy camping, picnicking, swimming, boating, fishing and hunting.
After leaving the St. Louis Area, long considered the gateway to the American West, US 50 runs through the middle of MISSOURI. This part of the state is known as the Lake of the Ozarks Region. State parks feature beautiful swimming beaches, many miles of shoreline for excellent fishing, boat ramps, cabins and plenty of space for camping. Show your respect to Old Drum by having your picture taken with him in front of the Johnson County Court House in Warrensburg.
KANSAS captured our hearts. The Sunflower State is known for Midwestern hospitality. Gone are the days of -rip-snortin' and gun-slingin'. A cowboy riding with The Great American Cattle Drive '95 expressed his feelings to us. 'I'm a lonely cowboy and I've followed the Chisholm Trail with a herd of Longhorn steers from Fort Worth, Texas, to Dodge City, Kansas, in the Spring of `95. I will have to follow the Longhorns 'till I am too old. Juan Pirtle-cowboy, Arizona.'
As we follow the Arkansas River through the Great Plain into the COLORADO Rocky Mountains, we are fascinated by the beauty of the land. We must climb to an elevation of 11,312 feet Highway 50 crosses the Continental Divine over the Monarch Pass. The Black Canyon of the Gunnison National Park may be one of the most incredible canyons in North America. Several overlooks allow us to view the Gunnison River 2,000 feet below. It was not until the year 1901 when Abraham Lincoln Fellow and William Torrence successfully passed through the canyon in a rubber raft. Fellow described his observation in the following way: The roar of the waterfalls was constantly in our ears, and the walls of the canyon, towering a half mile in height above us were seemingly vertical. Occasionally a rock would fall from one side or the other, with a roar and crash, exploding like a ton of dynamite when it struck bottom, making us think our last day had come. A visit to the Colorado National Monument leaves a memorable impression.
WE still can see the colorful canyons in UTAH. As we crossed the Green River, our thoughts went with John Powell as he explored this territory in 1869. In Delta, we met Valerie Mason from the Chamber of Commerce. She gave us a lot of interesting information and asked us to write to our Congressmen and senators to support Route 50 in the Preservation Act of the National Highway System. There is talk that Highway 50 should not be maintained as a national artery of the infrastructure. We promised to write our representatives in Washington to maintain funding for this beautiful scenic route. As we have seen and can attest, US 50 is of vital importance to tourism, not only for this country but also for many visitors from abroad who come and visit us.
The NEVADA. Visitors Guide describes the Pony Express Territory as follows:
'Visitors will be well-rewarded by the almost surrealistic
intensity of the wild western landscape, deep blue skies,
jagged stone horizons towering above the bone white play as
of the valley floors and the hypnotic rhythm of the telephone
poles marching single file, in a solemn procession beside the road.'
US 50 follows roughly the path of the Pony Express riders.
CALIFORNIA The Golden State. Our final destination is in site. How appropriate the state motto "I have found it" applies to us. Those who arrive from the east must cross high mountains to reach the rocky cliffs and sandy beaches that line the shores of the Pacific Ocean in the west. One can admire thick redwoods in the north and barren deserts in the south. California ranks first among many statistics. Diversities are to numerous and are left for you to explore.
Yes, America the Beautiful is the greatest country on Earth. We have sorted our notes and pictures and written a book about our trip along Route 50, the sights and the people. I hope my book will encourage others to take a journey across America and see this beautiful country. Only those who have experienced the tranquility of nature will fight to preserve it.
Always remember: Our public land is not for sale!
---

---

---

Ray Derby from Derby Enterprises has designed these special decal. They should generate conversation along the way. Go to http://www.signs-derby.com/catalog/item/4027930/5344006.htm
---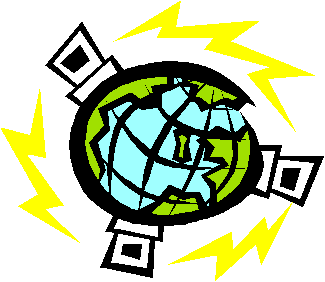 Link Exchanges with other Web Sites
To Join the Route 50 WebRing
---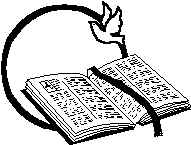 A Spiritual Pilgrimage
by Wulf Berg
---